June 4, 2019
DesignOps at Automattic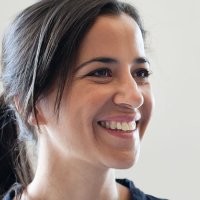 Alison
Rand
Strategic Design Management and Operations
Automattic
With Alison Rand — Strategic Design Management and Operations at Automattic.
---
In your own terms, at a high level, how do you define or think about "DesignOps"?
I think about designops as the horizontal facilitator of communication, collaboration, efficiencies, and a deep understanding of design in the now, near, and next (and how to plan for and partner across all three.)
What was the tipping point for you, where you realised this was something that was required and beneficial in your team/company? Was there anything that made you take notice and decide to venture down this DesignOps path? Or any early wins that made you pursue it further?
I've been doing a lot of this work for a very long time (20 years!) but in different capacities. Working in design consulting, having a program management discipline was essential to the business operations and day to day function of teams and client relationship. It was often the most necessary and the lowest regarded discipline. Working with so many clients over the years and seeing the pendulum shift in the direction of in-house teams it made sense that eventually support would be needed in scaling the same practices they had relied on consultants to manage. For me it was a natural transition to move into tech and expand my operational capabilities to scale designers, design processes, and product/program management.
What does the tooling and flow/process look like for your design team (and development team - if applicable)?
Over the last year we have set up our org to focus on people, process, and projects. I wrote a piece on Five Phases of Centralized Partnership in which I describe the process we've been going through at Automattic and the rationale as to why. Spending the first 3 months getting to an understanding of the landscape led to many of these decisions — which are very dependent on the needs of the organization.
How does DesignOps effect the efficiency/effectiveness of your day-to-day operations in the team as a whole, and more specifically in the design team? Where have you noticed the most improvements? (ie. Speed of work, frictionless of handovers, happiness of employees, quality/consistency of work etc).
I've been lucky enough to work with a head of design who's a great partner and believer in design ops to properly scale design within design orgs. (See design in tech section 2) so we have collaborated very closely on all of the pain points being experienced inside and out of design to level up our design culture and practice, build continuous growth programs, and personal professional development paths. We have also partnered across the org to understand the design needs and match the right person to the right place at the right time, as well as train designers on what it means to not only understand our external customers but what the gaps are in our understanding of internal stakeholder pain-points. DesignOps takes time to gain momentum, there's a lot of ground work to cover when you're starting from scratch but the benefits begin to reveal themselves when designers understand their areas of strength, focus, and priority and the broader organization has a better understanding how they can leverage their design partners.
What advise would you give to designers wanting to make a career pathway in DesignOps?
Be curious, think in systems, engage with the world and design processes, and for sure be comfortable leading and living in ambiguity.
---