February 24, 2020
DesignOps at Co-op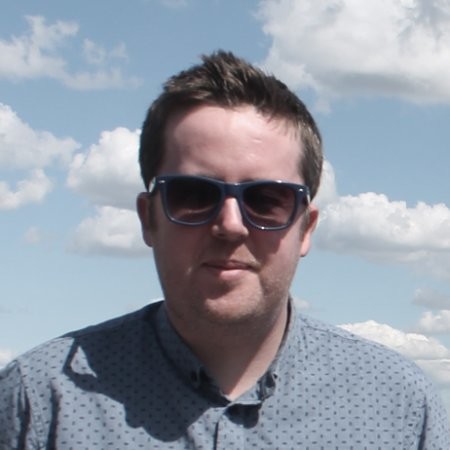 Dave
Cunningham
DesignOps Manager
Co-op
---
In your own terms, at a high level, how do you define or think about "DesignOps"?
I think it's important to state that DesignOps means different things to different businesses. It's very much dependant on the teams make up, and needs at that time.
Ultimately though DesignOps goal is to "support designers to do their best work". To achieve this my 5 missions are:
To make design frictionless
To remove doubt in design
To make research accessible to everyone
To provide momentum and measurement
To be experimental as standard
What was the tipping point for you, where you realised this was something that was required and beneficial in your team/company? Was there anything that made you take notice and decide to venture down this DesignOps path? Or any early wins that made you pursue it further?
I've worked as a designer both in agencies and in house. In smaller agencies you have to keep the money coming in. Every hour needs to be accounted for. Making time to spend on the basic foundations to design and build from, often meant we could go home on time. Standardising proposals, introducing speedy risk rated quoting and seeking out tools that gave our designers a better experience always interested me.
Going in house was a big culture shock, having been in agencies for over 15 years. Everything felt really slow and seem hindered by layers and layers of decision makers. I recognised this as an opportunity to do work outside of my product. In my first in house role I noticed digital Accessibility was considered as an additional extra, that could be easily cut. I designed a workshop formed and team to promote Accessibility across the business. This resulted in Accessibility being a top three risk for the business, and a person being brought in to work on it full time.
A few years later after trying my hand at a couple of in house roles. A friend recommended applying for a role as a DesignOps manager. I'm now 6 months into that role.
What do the tooling and flow/process look like for your design team (and development team - if applicable)?
Our teams are great at defining the problem area with a research led approach. Multidisciplinary team work together to provide the best outcomes for our users and the business. There is a fantastic culture of working in the open. User journeys, service maps and maps of technical infrastructures they're all on the walls. Intentionally working in the open breeds collaboration and creates better working relationships outcomes for everyone.
We use a lot of the popular design tools, like Sketch, Figma, Miro, UserZoom. We are currently looking at if Storybook can be our one source of truth for our Sketch/Figma pattern libraries. We're exploring how we store and consistently communicate research across the business. Whilst testing out fairly new concepts like atomic research and glean.ly.
How does DesignOps affect the efficiency/effectiveness of your day-to-day operations in the team as a whole, and more specifically in the design team? Where have you noticed the most improvements? (ie. Speed of work, frictionless of handovers, the happiness of employees, quality/consistency of work etc).
Not being able to give a firm answer does make me nervous. However DesignOps is a new role at the Co-op. and I'm only 6 months in. I'm working in a large business with 50+ designers across many products, it's challenging.
Learning how, where and when DesignOps fits into the business is key. Aligning objectives with other ops teams and focusing on areas that are aligned to business strategy like risk reduction is looking increasing more like where DesignOps fits in this role. Along with the more operational stuff like software licensing.
I heard DesignOps described as "Designing across the seams". I didn't really understand that at the time. Now though I can see what was meant. For example, Accessibility is my main focus at the moment. Everybody wants to make accessible products, but the awareness and rigour to do this consistently is hard. Things get missed, automated testing only picks up less than half the potential access barriers. People with access needs aren't always included in usability testing. DesignOps isn't wrapped up in a product or strategy, so we can focus the process and systems to ensure the entire design team bake in Accessibility into their role.
What advice would you give to designers wanting to make a career pathway in DesignOps?
If you're interested in DesignOps you are probably already doing it. Keep doing it, form a story to tell about your work. DesignOps will be vastly different from one business to another. So define your definition of your ideal DesignOps role, whether that be design systems, cultural change, or software licensing. Be clear about the skills you bring and ask questions to determine if the company is a fit for you.
What resources or influences have had the most impact on the way you approach your day to day operations in the DesignOps space? (This could be other companies, books, podcasts, articles, talks etc).
I read a lot about DesignOps before starting my role. I struggled to understand how DesignOps fitted alongside Design leadership and Program manager roles. I think a lot of the people who have helped define the term DesignOps are very much in those leadership roles. So it felt like everything apart from the actual act of designing a thing was DesignOps.
My approach is defined by the designers I work with and the needs of the business and leadership. I'd like to hear from more people doing DesignOps as a day to day role working alongside leadership teams. Only then I feel will the DesignOps jigsaw piece fit into the rest of the pieces that make the holistic picture of design.
---