September 1, 2020
DesignOps at Mailchimp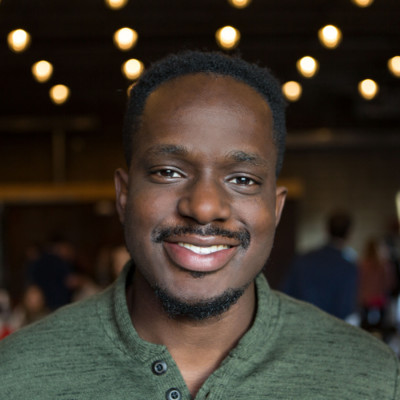 Adekunle
Oduye
UX Engineer at
Mailchimp
With Adekunle Oduye — Design System Advocate & UX Engineer at Mailchimp.
---
In your own terms, at a high level, how do you define or think about "DesignOps"?
I would define DesignOps as the process of scaling the design practice and optimizing the tools to make people create the best products in the most efficient way.
What was the tipping point for you, where you realised this was something that was required and beneficial in your team?
I realized the benefits of DesignOps when I started to get into design systems (which is part of DesignOps). The first time I was working with other designers I saw right away the struggles of creating a consistent product experience. I quickly learned how design tools & process can affect the outcome of a product.
One of my favorite projects I worked on was building a Data Visualization Library during my time at NASDAQ. We didn't have a consistent way to visualize data before and this was a great opportunity to establish guidelines for all of our products. With great people and a clear process, the likely outcome would be great products.
What do the tooling and flow/process look like for your design team (and development team, if applicable)?
Our main goal is to have the design system be a foundational tool when building products. Within the design system, designers & engineers have a choice to either use Figma or React to design and prototype features. We strive to make sure that there is a strong connection between the design and developments tools.
How does DesignOps affect the efficiency/effectiveness of your day-to-day operations in the team as a whole?
When working on a design system, one of our goals is for anyone to go from concept to completion in the most efficient way possible. I love hearing how the design systems empowers my colleagues to create features in an efficient way.
What advice would you give to designers wanting to make a career pathway in DesignOps?
If you are interested in optimizing the product development process for your colleagues or love coming up with ways to systemize and scale the design practice within your organization, DesignOps is definitely for you. If DesignOps isn't practiced in your organization right now, start establishing it as soon as possible. In the beginning, the focus should be on providing measurable value to your colleagues and how that will positively impact the business and the users.
What resources or influences have had the most impact on the way you approach your day to day operations in the DesignOps space? (This could be other companies, books, podcasts, articles, talks etc).
I was heavily influenced by the people I met and the presentations I saw at DesignOps Summit (https://rosenfeldmedia.com/designopssummit2020/). In addition, the DesignOps Handbook and Design Engineering Handbook (which I co-authored) are also great resources.
What is something you believe, that most other people would think is crazy?
I believe everyone should travel by themselves at-least once a year. You'll be amazed by how solitude and exploration of a new place brings a new perspective to life.
---